Secret
2018
An interactive wall installation about public space and personal emotions.
The audience can choose their abstract avatar on a social media-like interface (Scene 1) or leave a message (Scene 2) which will only be revealed once approached. We were interested in the idea of
anonymous messages and emotions in a public space
.
Inspired by the movie Inside Out , we decided to use the literal process of abstracting to reflect people's attitude towards their emotions in public spaces.
The color and style were insipred by Memphis.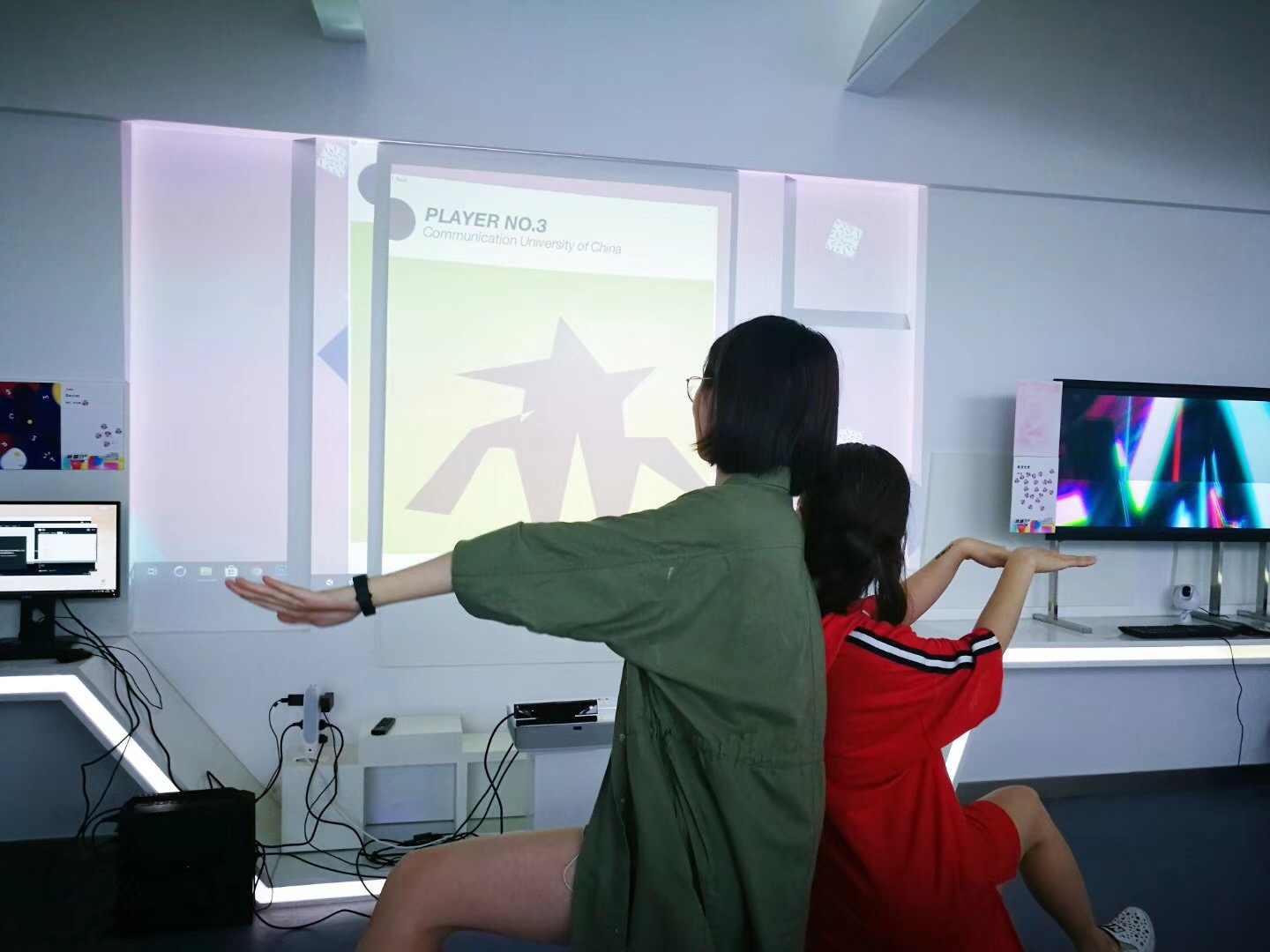 Credits: Geomerative Processing Library, OpenCV Processing Library
Interactive/audio visualization prototypes
December 2018 - March 2019
Audio visual effect as VJ resources designed&developed by me.
Other attemps.

A Pitch Game: Singing in different pitch to move the light ball up and down; when hitting the glowing notes, a Minion-like sound will sing with you in corresponding pitch.

Interactive walls using Kinect, which support up to 6 people to play at the same time.

Credits:
Mirza Beig
,
Keijiro
,
toxiclibs
.
Banners